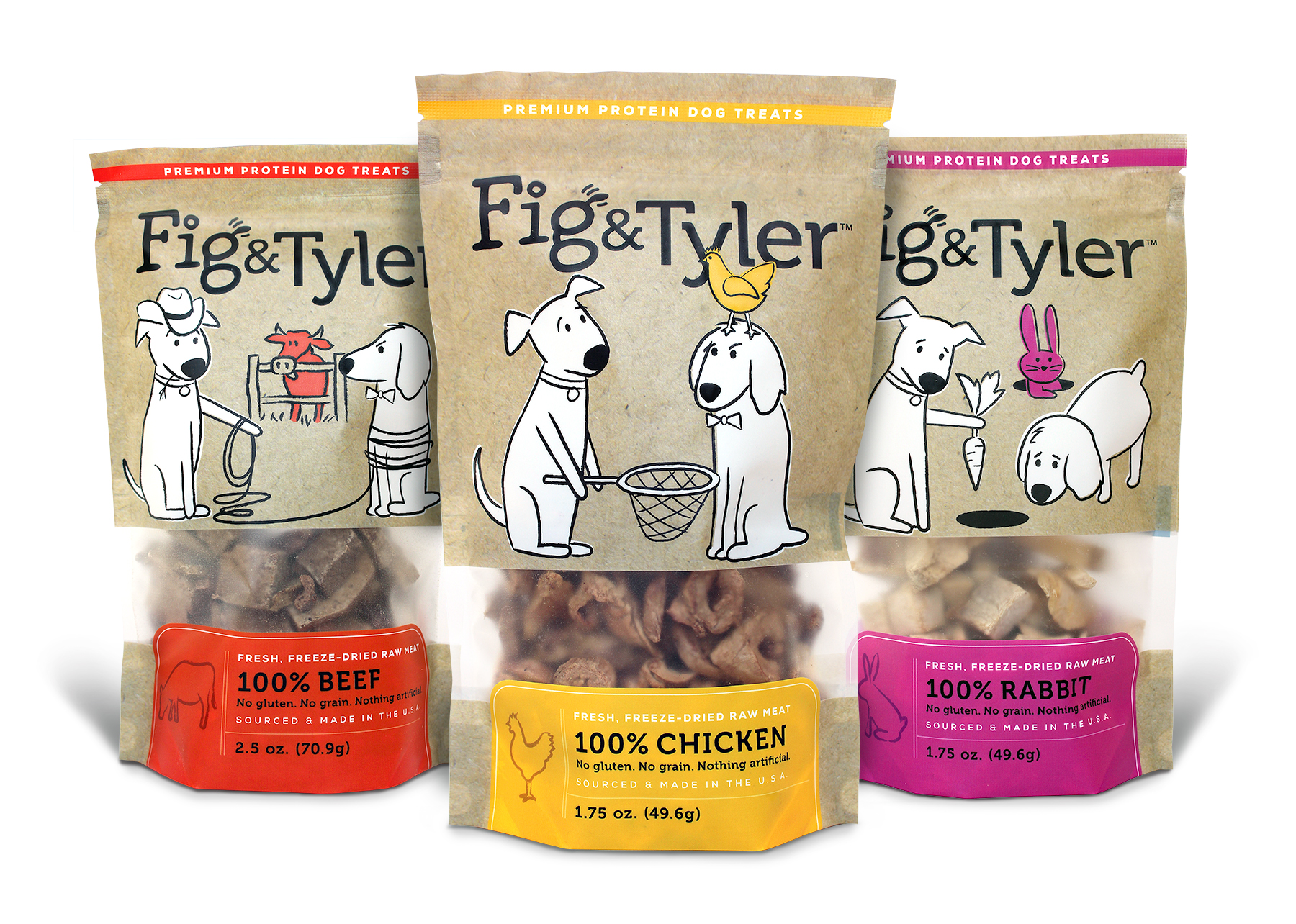 Fig & Tyler Dog Treats
Fig and Tyler offers a range of premium, freeze-dried, raw dog treats from high quality sources in the U.S. Fig & Tyler are best buddies
who are inseparable, yet total opposites. Fig is a goofy, adventurous country mutt, while Tyler is a pedigree Spaniel who is more reserved,
and loves the big city. The brand focuses on a bright color palette & whimsical character illustrations developed to create an engaging,
on-going adventure that any pet parent would enjoy following.
---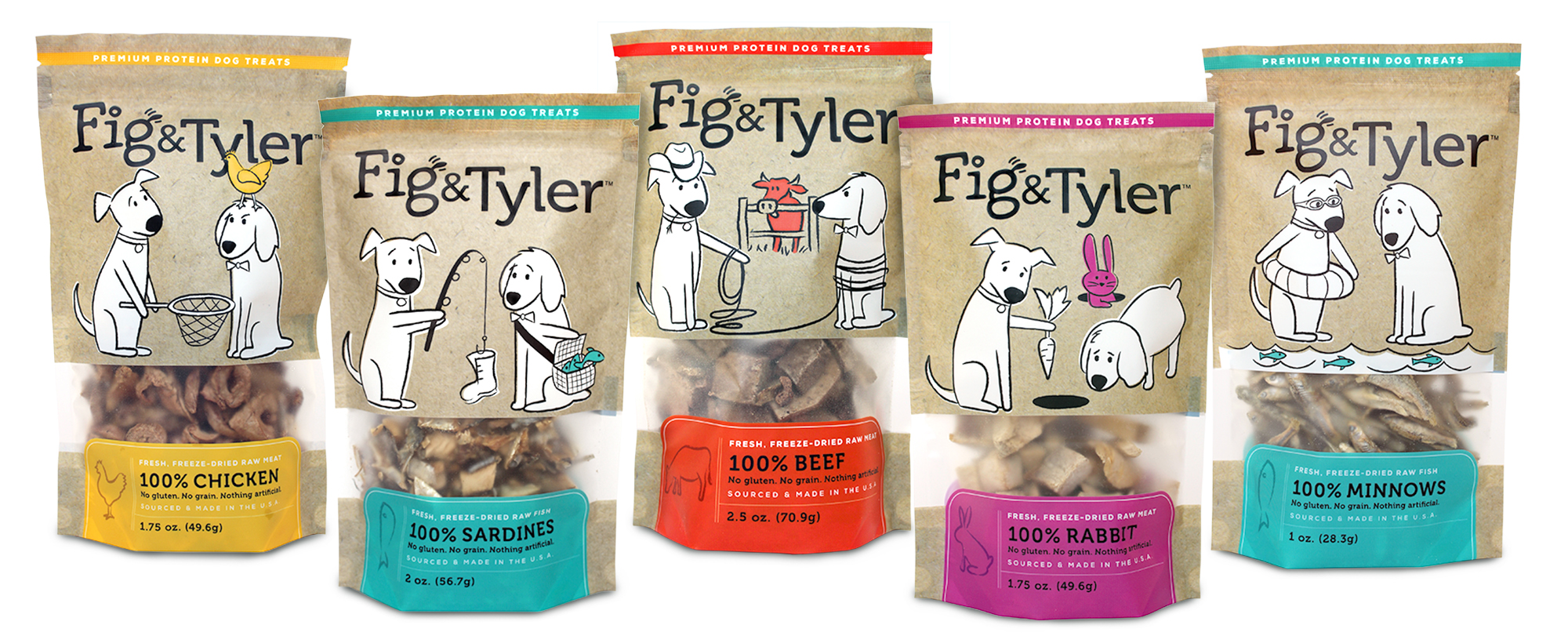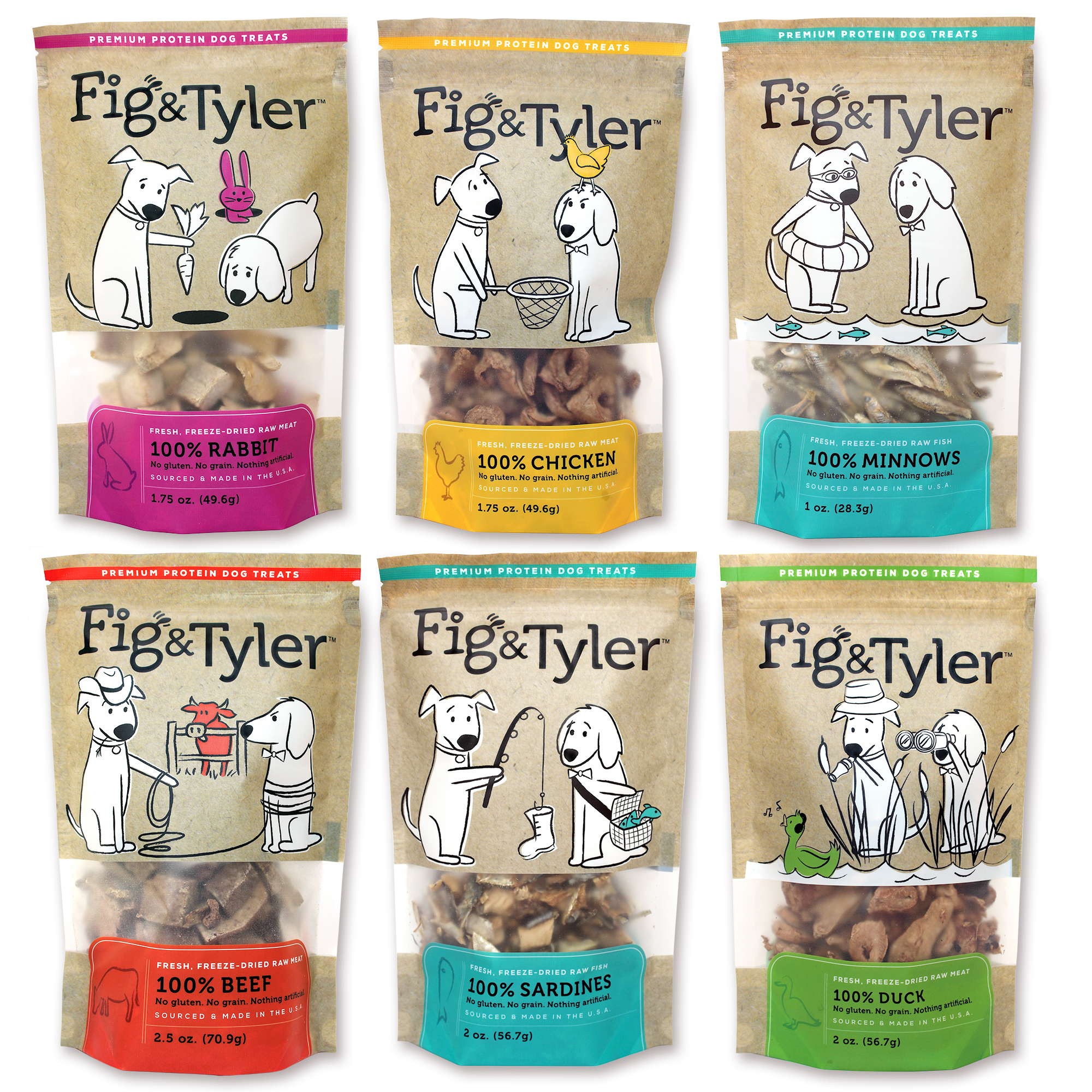 ---